Titanium TEMA Type AET ready for Shipment
Thermal Products was approached by a chemical company to design an Acetic Acid heater using 450 Thermal Oil. Heating Acetic Acid to a precise process temperature is key in the manufacturing insulated boxes.
Thermal Products designed a TEMA Type AET with a titanium tube side, meaning titanium tubes, titanium baffles and bundle supports, titanium tube sheets, titanium channel head, titanium reversing bonnet and titanium tube side connections.
A TEMA Type AET, is designed with a front channel head with channel cover, which enables the tube side of the heat exchanger to be cleaned without breaking or removing any of the piping. See figure "A" below.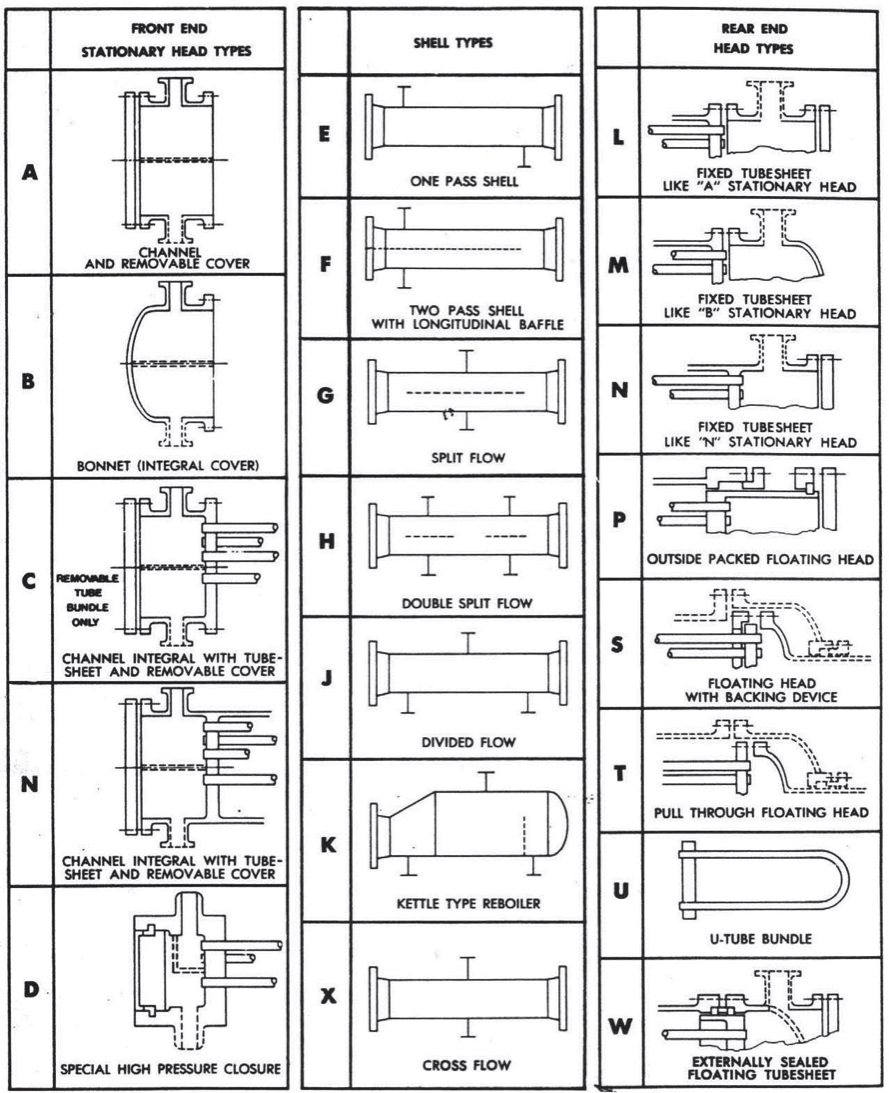 The backend or rear bonnet was designed with a pull through floating head. This design takes into account thermal expansion and the ability to have a straight tube design with a removeable tube bundle. See Figure "T" above.
If you have an application that would require higher alloy materials, contact Thermal Products via phone, email, website inquiry form or chat feature on our website.