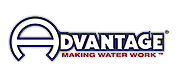 Thermal Products, with our partner, Advantage Engineering and Temptek, can provide portable water chillers and cooling systems to the EDM & Machine Tool Industries with quick lead-times. Call us with you needs.

Models M1-1.15A-CH & MG-2A-CH & MG-3A-CH shown
Advantage Engineering's experience in this industry has led to the design of process chillers with unique features and designs specific to EDM Machine Tool cooling needs. Thermal Products, one of Advantage Engineering's top distributors, technical knowledge of heat transfer makes us the natural fit to discuss your EDM Cooling or Process Cooling needs.

Don't purchase someone's standard chiller for an EDM machine cooling application. Purchase a purpose built Advantage Engineering chiller. Whether you are cooling an Agie, Charmilles, Brother, Mitsubishi or other EDM machine or machine tool, call the experts at Thermal Products for your chiller and heat transfer needs.
Models specici to EDM Cooling:
Model: MG-3APT-CH
Model: MG-2APT-CH
Model: MG-2A-CH
Model: M1-1.5A-CH
Model: M1-1ARX-CH
Cross Reference For Replacing Old Advantage Models:
M1-2A-CH -> Model: MG-2A-CH
SC-2AY -> Model: MG-2A-CH
IK-2AY -> Model: MG-2A-CH
M1-2APT-CH -> Model: MG-2APT-CH
SC-2APT -> Model: MG-2APT-CH
IK-2APT -> Model: MG-2APT-CH
IK-1.5A -> Model: M1-1.5A-CH
Contact Thermal Products today to discuss your cooling needs or to get a quote for your EDM Machine.