Advantage Engineering Portable Chillers with NEW G-Series Instrument
The NEW G-Series chiller instrument is ready for shipment on new Advantage Engineering Process and portable chillers.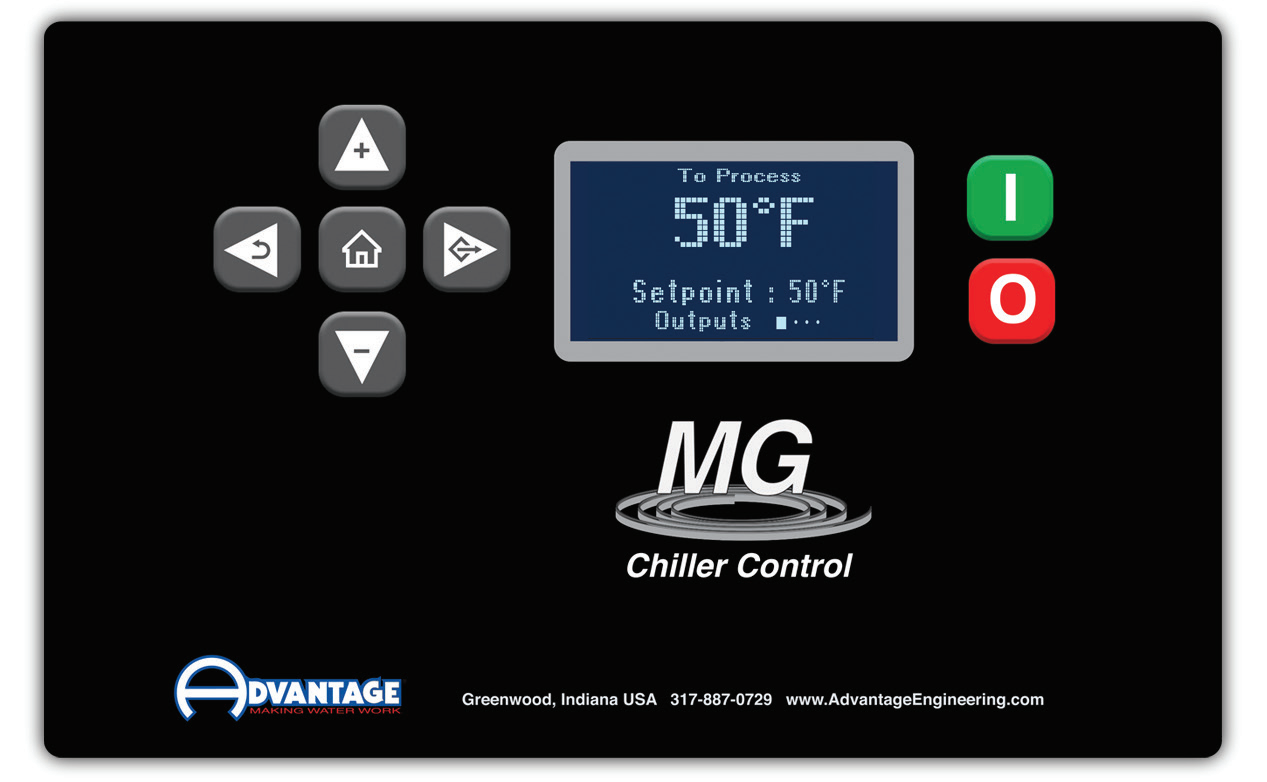 The NEW MG Series controller includes the following:
• Graphic LCD display with intuitive navigation
• Alarm output with audible signal as standard
• Plain language error messaging
• Modbus RTU & SPI communications capability
as standard
• Modbus TCP communication available using a
separate "bridge" at an increased cost
• Digital sensing and display of refrigerant and
water pressures
• No more gauges or pressure limit switches so
less leaking potential
• High fluid temperature shutdown system
• Ability to operate almost any compressor
confguration
• Staging of tandem scroll compressors (not
available on M1)
• Single scroll compressor
• Digital scroll compressor
• Screw compressor

Advantage Portable Air cooled Chillers, Portable water Cooled chillers and OACS Outdoor Air-Cooled Chillers have seen a design upgrade
incorporating the G-Series chiller control instrument on single zone units and incorporating new tank designs in many models. These and other minor changes have led to lower selling prices on many Advantage engineering Ciller models.
Contact your local Thermal Products office or sales rep to discuss the new MG Controller or your process cooling needs.
Contact Thermal Products Inc at 518-877-0231 or at This email address is being protected from spambots. You need JavaScript enabled to view it.