One of Thermal Products offering is a line are API Basco Aftercoolers. Aftercoolers are heat exchangers, in this case shell and tube heat exchangers, for cooling the discharge air from an air compressor. Typically with shell and tube exchangers, we try to design the shell and tube aftercooler to have the plant air go through the tube side of the heat exchanger. We do this for ease of piping and reduced pressure drop. We can also mount the shell and tube aftercooler on your skid or wall and run air and water piping to the aftercooler. Thermal products can design the heat exchanger to still have a minimal pressure drop on your air side.

Water cooled aftercoolersare an effective means of removing moisture from compressed air, as we designed in this case. If you don't have water available, Thermal Products can design an air cooled aftercooler for you to use your ambient air within your plant.
Compressed air systems require clean dry air for long term operation, so Aftercoolers reduce the amount of water vapor in a compressed air system by condensing the water vapor into liquid form, by dropping the air temperature below the dewpoint. Aftercoolers combined with a separator and trap are an excellent way to reduce moisture in a compressed air system. A separator with a float and trap allow the separator to further remove moisture using a cyclone effect. Moisture is removed and gathered at the bottom of the separator where the float will open a trap to allow water out and to drain.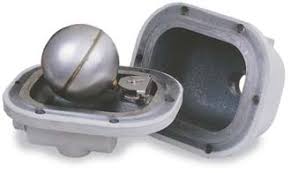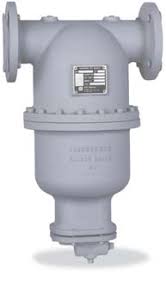 An aftercooler is necessary to ensure the proper functionality of pneumatic or air handling devices that are a part of process manufacturing systems. Again, Aftercoolers can use either air-cooled or water-cooled mechanisms.
Learn more about aftercoolers and how they work with your compressed air system. If you have questions about how to find an aftercooler to fit your air compressor, call your local Thermal Products office at 518-877-0231 or email us at
This email address is being protected from spambots. You need JavaScript enabled to view it.