High Temperature Vacuum Air to Air Heat Exchanger
Thermal Products was asked to design a custom air-to-air heat exchanger designed to cool 2,346 ACFM air from 750F to 194F at a negative pressure of 10.1" hg. The design ambient air temperature of 149F created a very tight approach temperature that we needed to overcome. The Maximum Noise level required was 85 dba at the heat exchanger. Maximum pressure drop required was .12" HG.
Installation location is in the upper housing of vacuum crane for loading and offloading ships and barges. Overall size and weight was critical to the design.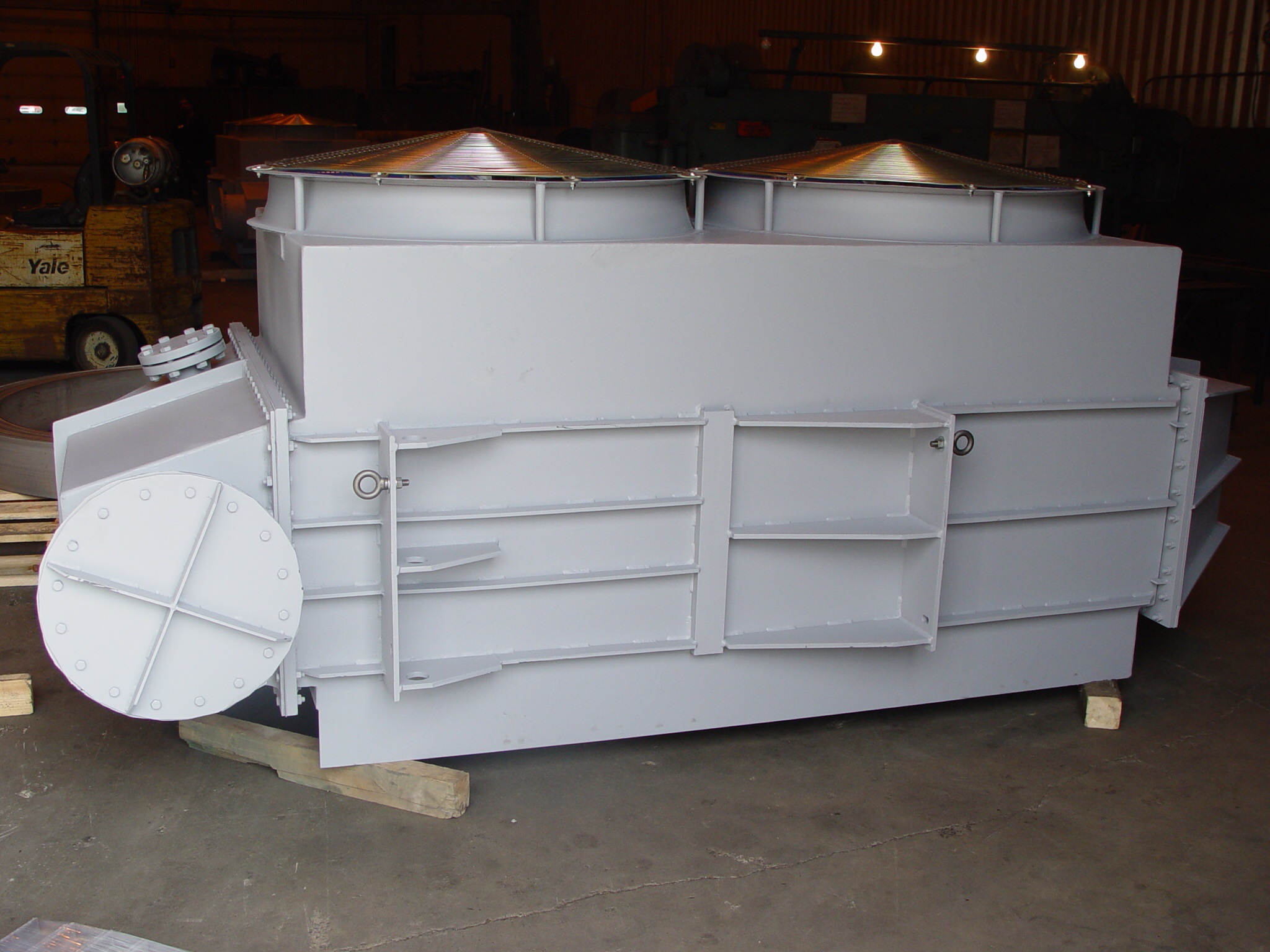 Thermal Products designed and built the above/below custom air-to-air heat exchanger. The overall construction was from carbon steel with the Heat Exchanger Coil manufactured for cleanability for the extremely dusty environment. The coil was manufactured with a stainless steel inner tube and an aluminum extruded fin. The extruded fin allows our customer to clean the coils with high pressure water as part of the preventative maintenance routine.
Thermal Products used a low noise Aluminium fan that was manually adjustable to achieve the noise requirements.
Engineered solutions to industrial applications is what Thermal Products shines at. Contact us today with your custom needs.